Patients may be hesitant to try scleral lenses if they've had troubles with standard contact lenses in the past. And, why not? If you've had an uncomfortable or irritating experience, you may decide that eyeglasses are the best and only solution for your prescription.
Thankfully, there have been significant advances in lens technology over the last few decades. These advances have paved the way for various specialty lens options for people who need a more out-of-the-box approach to contact lenses.
If you have a more complicated prescription, but are interested in the freedom of a frameless lifestyle, it may be time to consider the versatility of scleral contact lenses. These gas permeable lenses are designed to rest on the white of the eye, arching over the cornea's surface.
Scleral lenses are personalized to your eyes and prescription, and require a few additional tests and measurements to ensure they work perfectly for your vision.
You may wonder if these extra steps are worth the visual experience of these customized lenses, and if they'll last long enough to be genuinely enjoyed. At Perspective Eye Center, we believe the answer is yes.
The Perks of a Scleral Contact Lens
Who Can Benefit From Scleral Contact Lenses?
If you are a patient with an eye condition like irregularly shaped corneas or keratoconus, scleral contact lenses may work with your specialized prescription. Scleral lenses create a smooth optical surface that helps correct vision problems related to these types of corneal irregularities.
Additionally, Scleral lenses are incredibly versatile, and may benefit other prescriptions and eye conditions, like:
Patients experience discomfort with standard contact lenses
Patients who experience frequent sliding or lens losses with standard contact lenses
Patients with severe refractive errors
Patients with more complicated prescriptions interested in scleral contact lenses should book a specialty contact lens exam and fitting. Your eye care team can go over the details of scleral contact lenses, and work hard to determine if they are the correct lens type for your vision.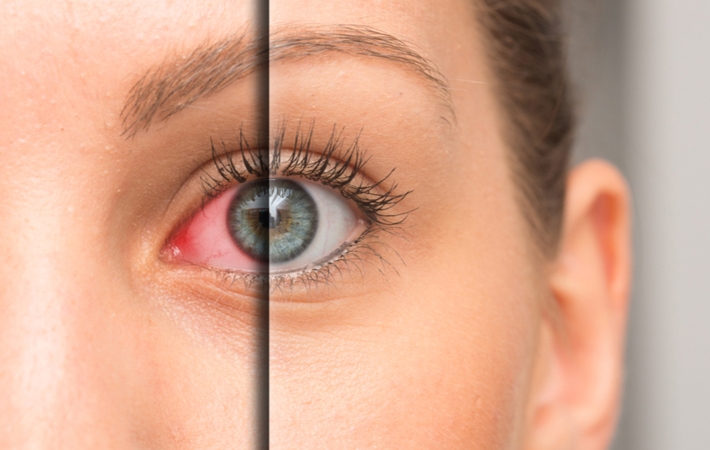 Great News For Patients With Dry Eyes
Patients with dry eye disease who feel uncomfortable in standard lenses may also benefit from the versatility of the scleral contact lens for a straightforward reason–scleral contact lenses are specifically fitted to leave a space between the eye's lens and the cornea.
The small space between the back of the scleral lens and the eye's cornea acts as a fluid reservoir, encouraging additional hydration, and providing comfort for those who suffer from frequent dry eyes.
How Long Can a Scleral Lens Last?
Patients can expect their scleral lenses to last about the same length as other rigid lenses, which is anywhere between 1 and 3 years. The longevity of your lenses depends on a few factors, like:
If lenses are carefully handled and kept clean
If lenses remain properly-fitted, comfortable, and provide clear vision
The wearer's tear film chemistry, and how it affects the lenses
Your optometrist will check your prescription and how your lenses fit at each routine eye exam, and let you know if your scleral lenses need to be updated.
Scleral Lenses & Your Insurance
Vision coverage, deductibles, and costs can vary widely from plan to plan. Contact your insurance provider for specific details about coverage for scleral lenses.
Remember, scleral lenses are customized to each patient's eyes, and prescribed lenses vary in price. If you would like more information about lens pricing, contact your optometrist.
Care & Maintenance of Scleral Lenses
Careful handling and routine maintenance can improve the longevity of your scleral lenses. You can expect your eye care team to provide extensive care tips before you bring home your new pair of lenses.
Remember to speak up if you're confused by the process or the steps involved – Your optometrist wants to make sure you know exactly what to do when you get home!
Good hygiene helps keep your peepers happy and healthy. You need to handle scleral lenses carefully to avoid infections and bacteria. Wash your hands thoroughly before handling your lenses or touching your eyes.
Clearer Vision For Specialized Prescriptions
Patients with more complicated prescriptions may feel that contact lenses aren't a great fit for their vision or lifestyle. At Perspective Eye Center, we think differently, and believe scleral lenses may be the solution you've been searching for! If you want more details about how to enjoy frameless days without sacrificing comfort, contact our knowledgeable and passionate team today. We have a few game-changing tricks up our sleeves to get you on the path to clearer vision.